Circular Economy – a step towards building a sustainable planet
Given the finite resources available to us on our planet, it is critical for all stakeholders – people, government and businesses – to manage these resources responsibly and build a circular economy that prioritizes sustainability over profitability, in contrast to the traditional model of collecting raw materials and turning them into products that consumers use until they dispose of them as waste, with little concern for their environmental footprint and consequences. Traditionally, profit was prioritized over sustainability, and products were manufactured to be thrown away after use. On the other hand, the circular economy operates on the principles of reduce, reuse and recycle and emphasizes on production using renewable resources and non-polluting raw materials while keeping the energy consumption to a minimum. According to this model, products must not have a limited shelf life and must be built in such a way that they can be repaired or recycled.
A4Conserv is working towards the 5R principle of circular economy as illustrated below –
How We are building a sustainable circular economy?
Water Treatment Projects – We strive to make clean drinking water available to the society at large by making use of distillation techniques like forward and reverse osmosis. Both technologies are used to move wastewater from one side of the membrane to the other, filtering out dissolved liquids, ions, and other unwanted compounds. Some critical problems such as water scarcity, industrial pollution, and lack of water reuse are being addressed with these technologies.
Green Fuel Solution Providers – In order to reduce dependence on crude oil and to provide a cleaner fuel source, A4Conserv focuses on fulfilling the demand for ethanol which is basically used for blending petrol supplied by oil marketing companies(OMCs). The Government of India has fixed a target of 20% blending of fuel ethanol with petrol by 2025. India is one of the largest importers of crude oil which can be reduced by indigenously producing ethanol and its increasing blending in petrol. India is self-sufficient in its requirement of ethanol hence there is no import requirement for ethanol.
Creating green jobs – Green jobs are decent jobs that contribute to preserve or restore the environment, be they in traditional sectors such as manufacturing and construction,or in new, emerging green sectors such as renewable energy and energy efficiency. By promoting environment friendly technologies, a much needed transition from high carbon to low carbon economy can be achieved.
Waste management – Waste management or waste disposal includes the processes and actions required to manage waste from its inception to its final disposal. There are 5 types of waste management – landfill, incineration, waste compaction, composting and vermicomposting. In rural areas, most of the generated waste is organic, non-toxic and environment friendly because of which, composting is a highly suitable method of waste management in rural areas. However, waste generated in urban areas must be stabilized and inserted before it can be disposed of through processes such as incineration, fuel palletization, biomethanization, etc. At A4Conserv, we believe that the problem of plastic waste can be solved by recycling in zero-emission facilities and the problem of fossil emissions can be solved by converting plastic into clean and sustainable fuel. A few key solutions proposed by us for waste management are as follows –
Black Soldier Fly – This solution has the potential to transform nearly any kind of organic waste into protein, revolutionizing the waste management portfolio and producing quality fish feed. Moreover, farming black soldier fly does not require high investment in knowledge, land and capital resources and is possible at any scale of commercial undertaking, everywhere around the world and during the full year.
White Pellets/Briquettes – Pellets/briquettes are made by compacting biomass waste, is made up of organic materials which are common and renewable and it produces little or no fly ash. Further, pellets/briquettes do not emit gases or any toxic chemicals like Sulphur. Pellets/briquettes are a direct substitute for coal in the energy sector and are 100% compatible with existing coal -fired power plants. They provide the opportunity to provide carbon neutral electricity and heat without modifying existing coal power plants or delivery pipelines.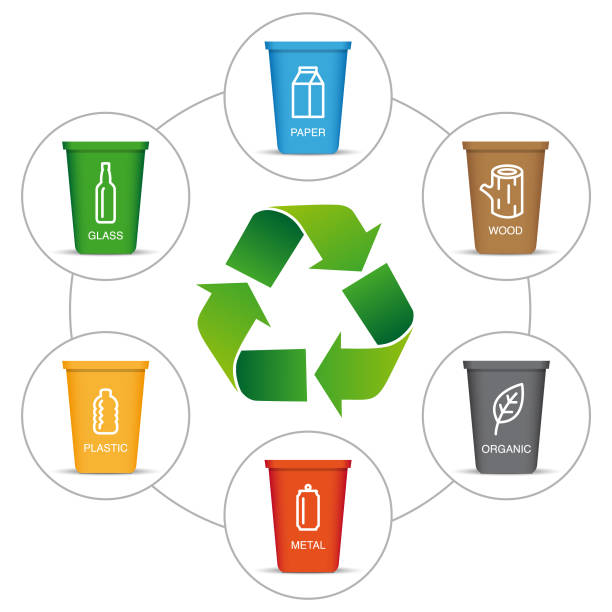 Forward and Backward linkage – For any industry, backward linkages are directed towards suppliers while the forward linkages are directed towards consumers as they are crucial for business. For industry players, effective links add value to the brand by ensuring high quality end to end and better control over the factors of production resulting in cost saving and enhanced efficiency. These links provide the industry players better hold over the market and aid in facing competition. At A4Conserv, we have built strong backward and forward linkages for the fish feed industry, where raw materials can be sourced from local farmers and forward linkages are built with customers and other stakeholders to meet the growing demand for fish feed.
To conclude, the circular economy model can be an important instrument to tackle the current triple planetary crisis on climate, biodiversity and pollution. The transition to a circular economy requires greater efficiency and productivity in resource use and must ensure that waste management policies are integrated into sustainable resource use policies by recognizing that waste generation is a symptom of the broader resource use problem. A circular approach to production and consumption will not only reduce carbon emissions and pollution but it will also make our companies, economies and societies more regenerative and resilient for the future.