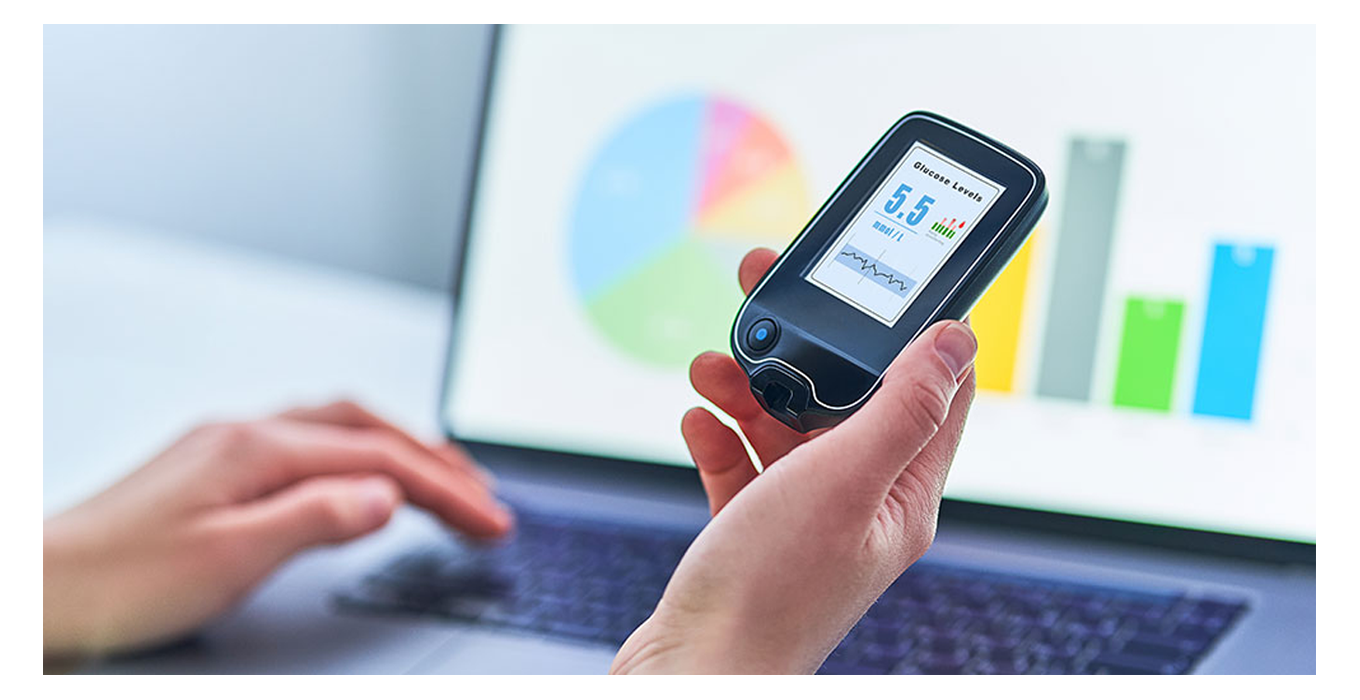 What is Remote Patient Monitoring?
Remote patient monitoring refers to using digital technologies to monitor and capture medical and other health data from patients and electronically transmit this data to healthcare providers for continuous assessment and, when necessary, for recommendations and further instructions. The remote patient monitoring system is increasingly popular as patient monitoring occurs from the comfort of a patient's home for acute and chronic illnesses. Nowadays, technology makes it possible to monitor a person's vital signs from any location with an internet connection
 While telehealth refers to electronic information and telecommunications technologies to support long-distance clinical care, patient and professional health-related education, public health, and health administration, remote patient monitoring refers to using a device for interaction between providers and patients outside the providers' organization. There are many symptoms and conditions that one can monitor via remote patient monitoring systems, including:
High Blood Pressure
Weight loss or weight gain
Heart conditions
Diabetes
Asthma
Sleep Apnea
Chronic obstructive pulmonary disease
A few standard remote patient monitoring devices to monitor the above conditions remotely are pulse oximeters, blood glucose meters, blood pressure monitors, weight scales and spirometers, etc. Further, top patient applications for remote patient monitoring are:
Cardiology remote patient monitoring includes hypertension, medication, and weight management.
Pulmonology remote patient monitoring provides for asthma, COPD, and other respiratory disease management.
Endocrinology remote patient monitoring takes care of continuous glucose monitoring for patients.
Moreover, certain conditions require patient training to use complicated devices for remote patient monitoring, like apnea monitors, heart monitors, fetal monitors, breathing apparatuses, and specialized monitors for dementia and Parkinson's disease. Therefore, remote patient monitoring systems are gaining popularity because of their advanced medical technology and ability to monitor and prevent severe complications in remote locations.
How Remote Patient Monitoring Works?
The majority of remote patient monitoring technology uses equal parts. However, remote patient monitoring procedures can vary based on the gadget or the monitored state. The first is a wirelessly enabled sensor to record data and measure particular physiological markers. Moreover, this storage must have a connection point for other sensors, databases of healthcare providers, and related software. Apps often give users a user interface to track or analyze data and show recommended treatments. The appropriate site receives and stores the data gathered by remote patient monitoring devices in a relational database which enables the analysis of healthcare organizations using wireless telecommunications data as a single instance or within the framework of an entire health history. When a healthcare professional reviews the data or notices a problem necessitating the patient's visit, the gadget frequently notifies patients.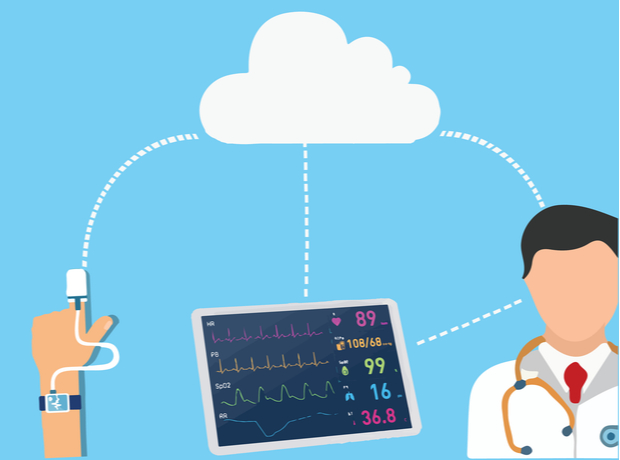 Technology Driving Remote Patient Monitoring Devices
There are primarily two ways in which health data captured by remote patient monitoring systems are made available to healthcare practitioners. The first is cellular remote patient monitoring, and the second is via Bluetooth remote patient monitoring. Cellular remote patient monitoring devices collect and transmit patient health data over the same network used by our cell phones. Companies that provide cellular-connected devices partner with major cell phone companies to access their widespread network. On the other hand, Bluetooth-connected devices transmit patient data over short-range wireless connections to devices that can connect to the internet. While both these technologies are considered secure and reliable, the decision on which one to use depends on healthcare organizations, patients, and practitioners. They review the advantages and disadvantages of both technologies before finalizing their choice of technology for remote patient monitoring.
Benefits of Remote Patient Monitoring System
Remote patient monitoring is experiencing rapid adoption as it is an efficient and effective way for practitioners to closely monitor a patient's chronic health conditions without requiring the patient to visit the organization physically. The top 3 benefits of remote patient monitoring are:
Detailed information on personalized health.
Faster access to healthcare services.
More significant influence on their well-being through ownership of health data.
On the other hand, healthcare professionals observed improved patient outcomes, enhanced compliance rates, and patients taking more ownership of their health due to the remote patient monitoring systems. Besides the clinical benefits, remote patient monitoring benefits all stakeholders financially. A few key benefits of remote patient monitoring are as follows-
Improved patient involvement: Remote patient monitoring devices allow people to understand and manage their medical issues actively.
Technologically advanced remote patient monitoring systems provide patients and healthcare professionals access to more relevant patient data, enabling better overall quality of care and value-based care.
Healthcare professionals can treat more people as patients can perform simple health tests using remote patient monitoring devices.
Greater education and support – Remote patient monitoring systems educate and support patients daily by offering information and feedback about their situations.
Patient safety: Continuous monitoring can reassure patients that problems are known quickly.
Conclusion
To conclude, remote patient monitoring systems have been evolving for decades. With the global pandemic, these remote patient monitoring systems are here to stay, as it has now become an integral part of the healthcare system. The technology will become more sophisticated, further increasing the adoption of remote patient monitoring systems owing to their cost-effectiveness and positive health outcomes.